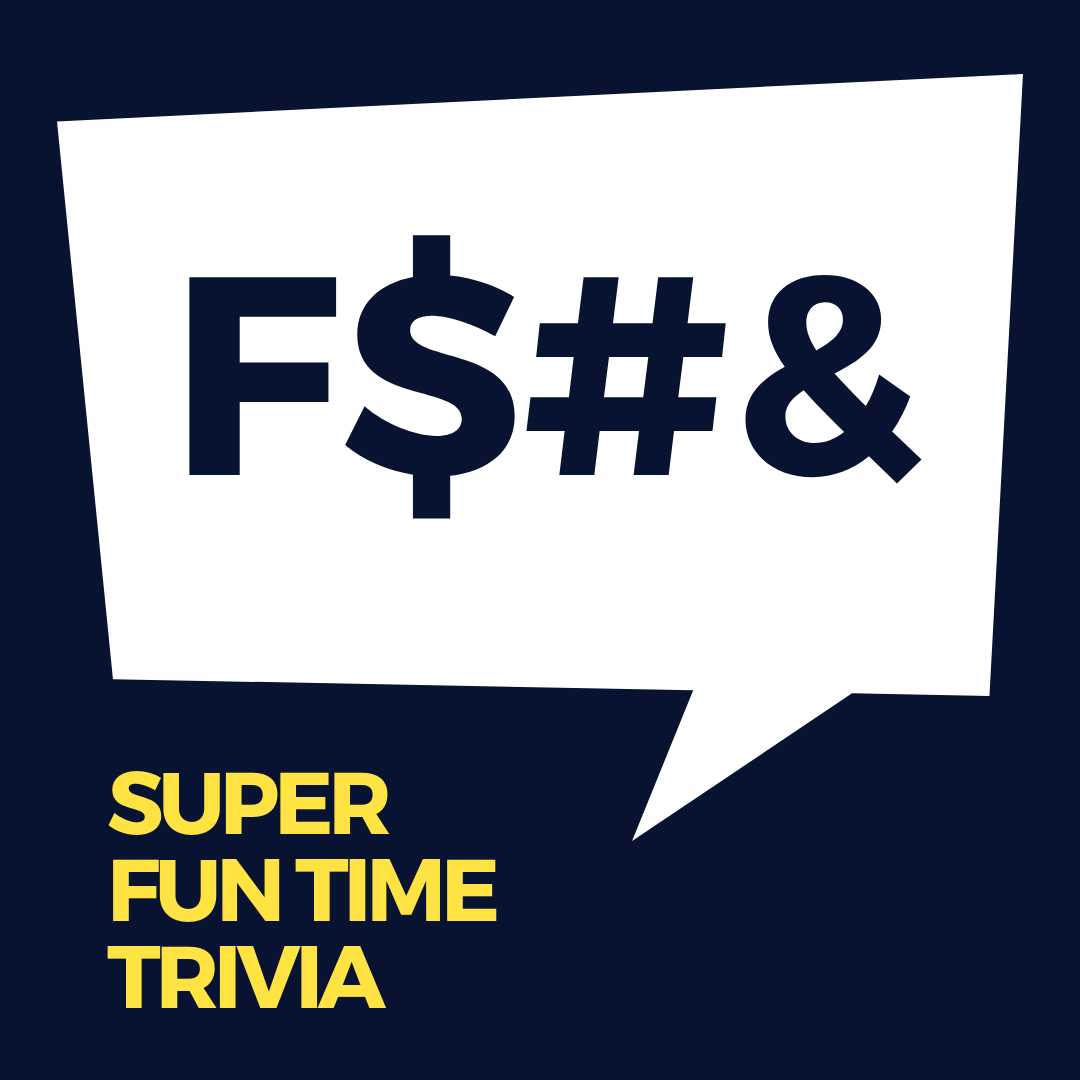 This week we discuss the horrifying truth of Dolphin Life Saving, the dietary facts about the Metamucil to butthole ratio, and also have the most fucking metal music round of all time.
Seriously, if you don't think this music round is sick, fuck you.
Also, Kettee.com forgot to sponsor us until the day of, so I had to whisper the entire sponsorship.
Still...
Broccoli will get you 10% off at checkout at...
Music Round: 33s (Songs all played at 33 RPMs)
Sponsor
Kettee.com
Sleeping Giant Brewing
Contact
Facebook: superfuntimetrivia
Instagram: superfuntimetrivia
Email: superfuntimetrivia@gmail.com