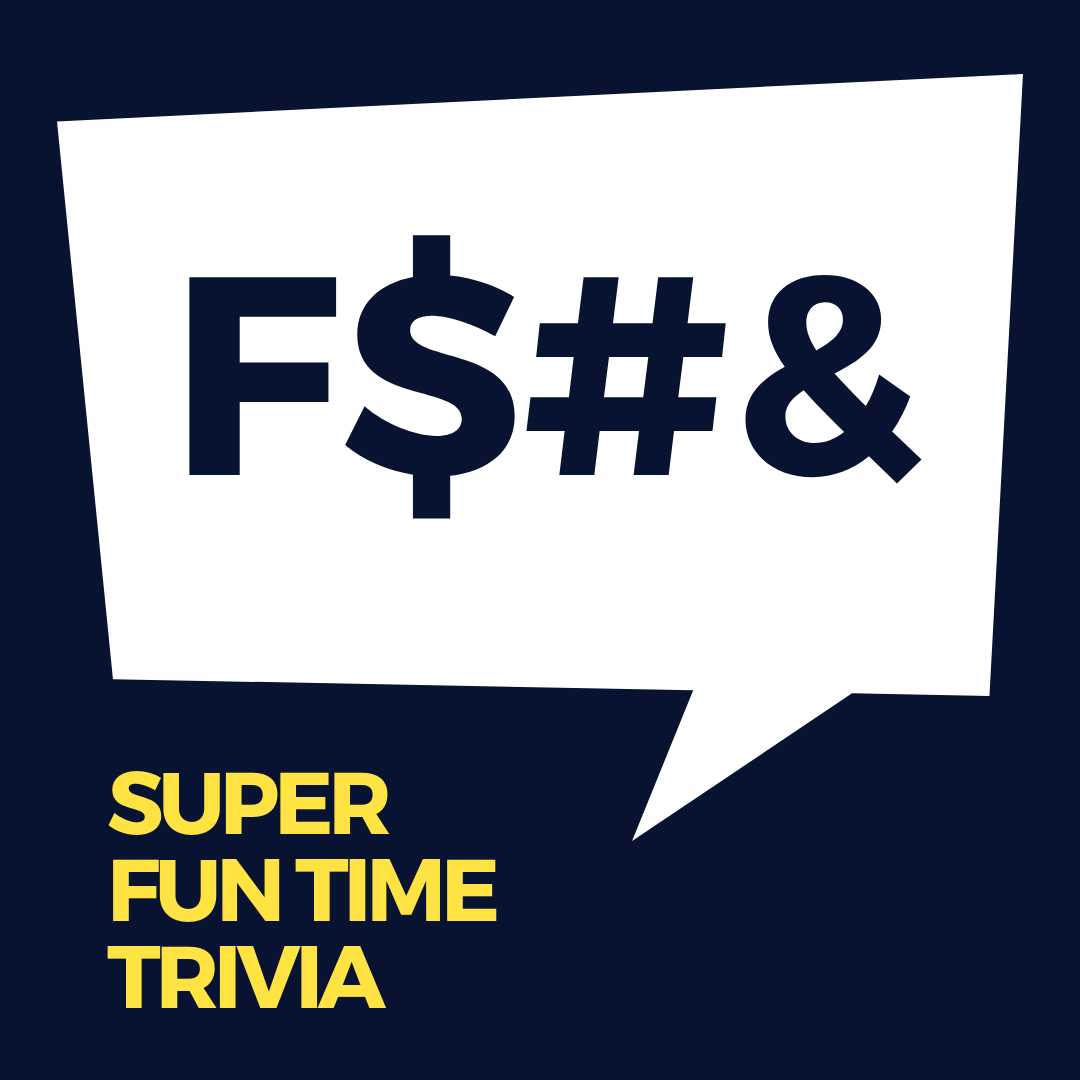 This week we hit the road to New Liskeard and discuss if Smurfs can survive contracting the AIDS virus, how the greatest gift of all is being a Walmart Smiley Face sticker greeter, and how Mulan had a much better super hero origin story than Cinderella.
Also, Kettee.com.
Use Broccoli to get 10% off at checkout where they have a wack of crazy great deals on nerd culture stuff like Dragon Ball Z, Lord of The Rings, Rick and Morty and a bunch of other stuff.
Do it.
Music Round: Drinking Songs (All songs are alcohol related)
Sponsor
Kettee.com
Sleeping Giant Brewing
We'd Love To Hear From You At These Places
Facebook: superfuntimetrivia
Instagram: superfuntimetrivia
Twitter: @sftimetrivia
Email: superfuntimetrivia@gmail.com
Welcome to Super Fun Time Trivia: The known universe's only live comedy trivia podcast.