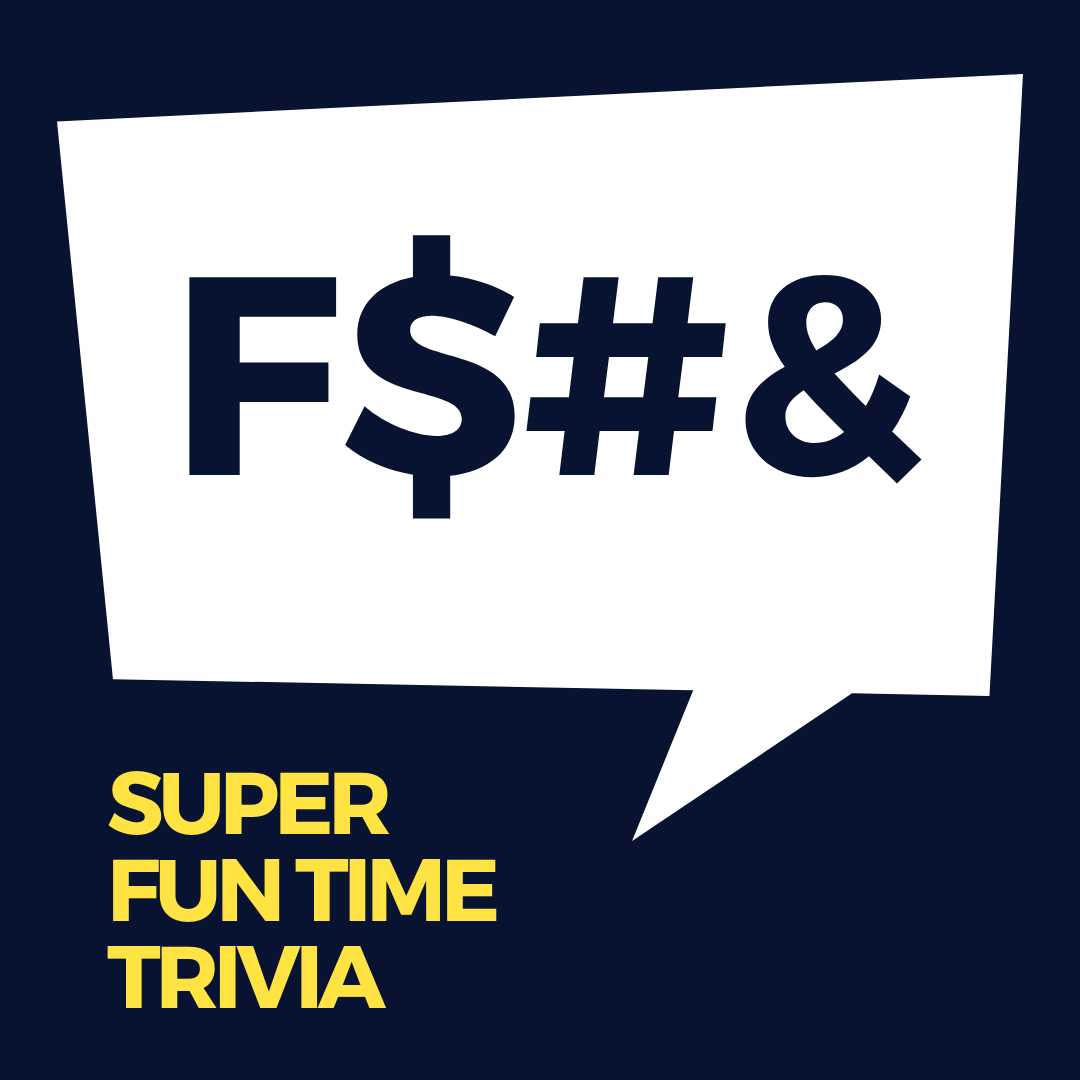 This week we discuss Barry Gibb's teeth, Shakespeare being the first ever emo kid, and Kevin's plans for what he wants attached to his forehead at his funeral.
Also, I now know that Millie Vanilli aren't brothers. Put your pens down, and don't waste the postage on sending me a correction.
Music Round: All In The Family
Podcast Sponsor: Modern Investing
Patreon: Super Fun Time Trivia
Facebook: superfuntimetrivia
Instagram: superfuntimetrivia
Twitter: @sftimetrivia
Email: superfuntimetrivia@gmail.com
Welcome to Super Fun Time Trivia: The known universe's only live improv comedy trivia podcast.