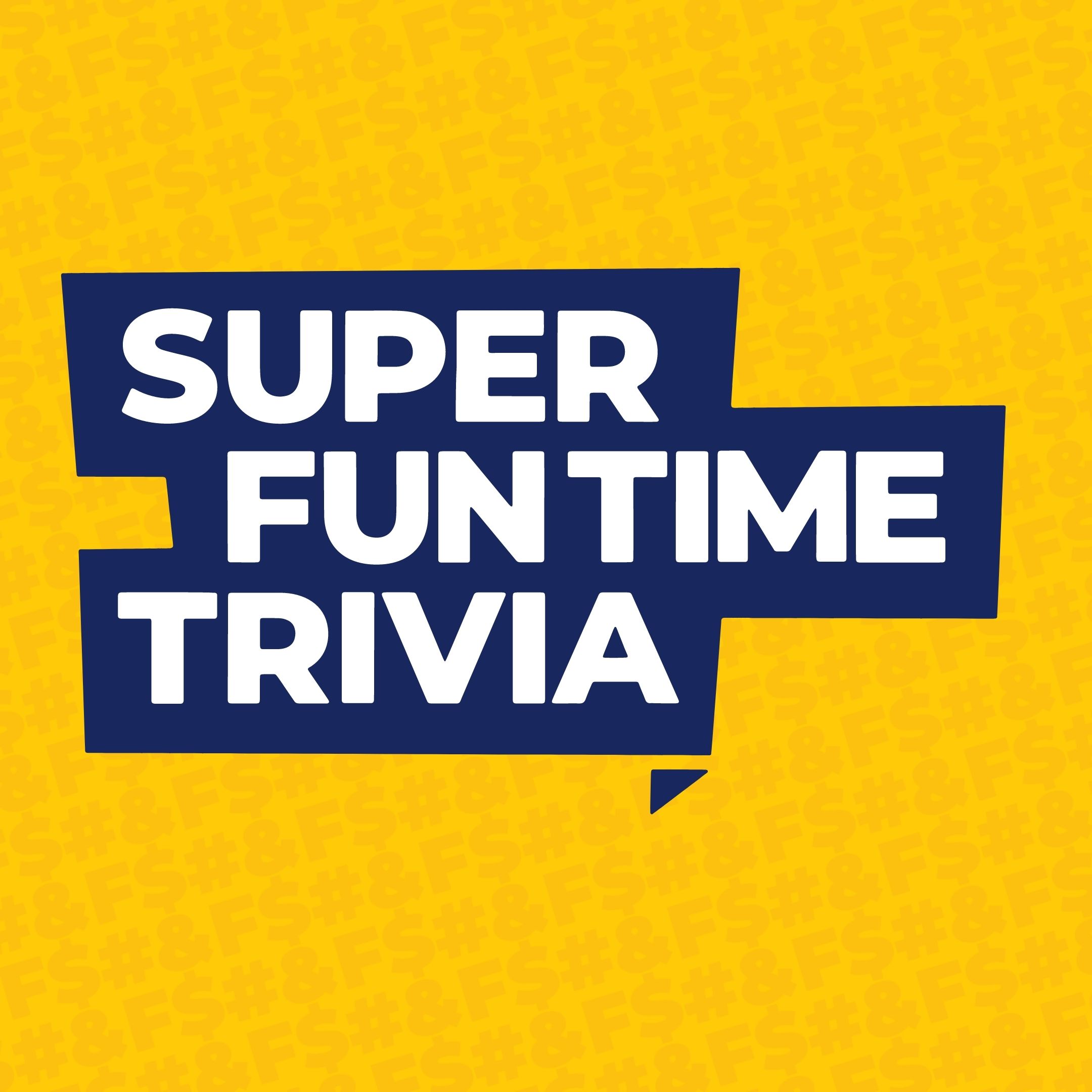 his week on the Super Fun Time Trivia Podcast, we discuss the new coughdrop by Halsey, what it's like to have a skintag for a mom, and if you'd rather fight humanoid fox with robot legs, a space ship, and a lazer gun or normal elderly Mike Tyson.
(Choose the fox or you're dead for sure.)
Music Round: Life Is A Highway
Patreon: Super Fun Time Trivia
Facebook: superfuntimetrivia
Instagram: superfuntimetrivia
Twitter: @sftimetrivia
Email: superfuntimetrivia@gmail.com
Intro Music By David Dino White.
Welcome to Super Fun Time Trivia: The known universe's only live improv comedy trivia podcast.