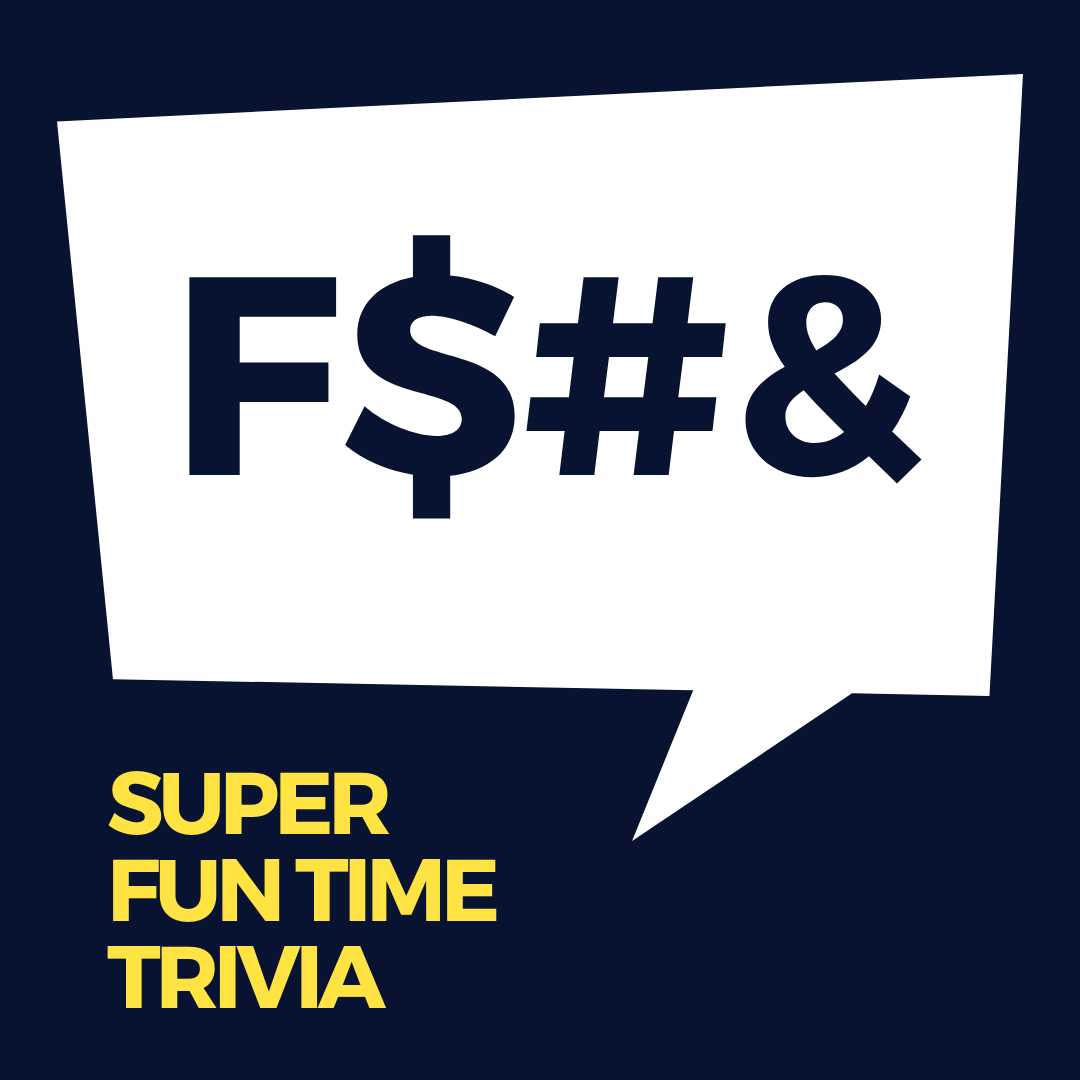 Hey, We started a Patreon so that if you like us, we'll give you bonus episodes.
Give us your fucking money.
This week we discuss Black Power Fisting, the dreaded wheat thresher zipper, how Post Malone is a pubic mound covered in priceless Jewels, and Kevin's growing bear fetish.
Music Round:  People We Hope Die in 2019 (Part 2)
Patreon: Super Fun Time Trivia
Facebook: superfuntimetrivia
Instagram: superfuntimetrivia
Twitter: @sftimetrivia
Email: superfuntimetrivia@gmail.com
Welcome to Super Fun Time Trivia: The known universe's only live improv comedy trivia podcast.