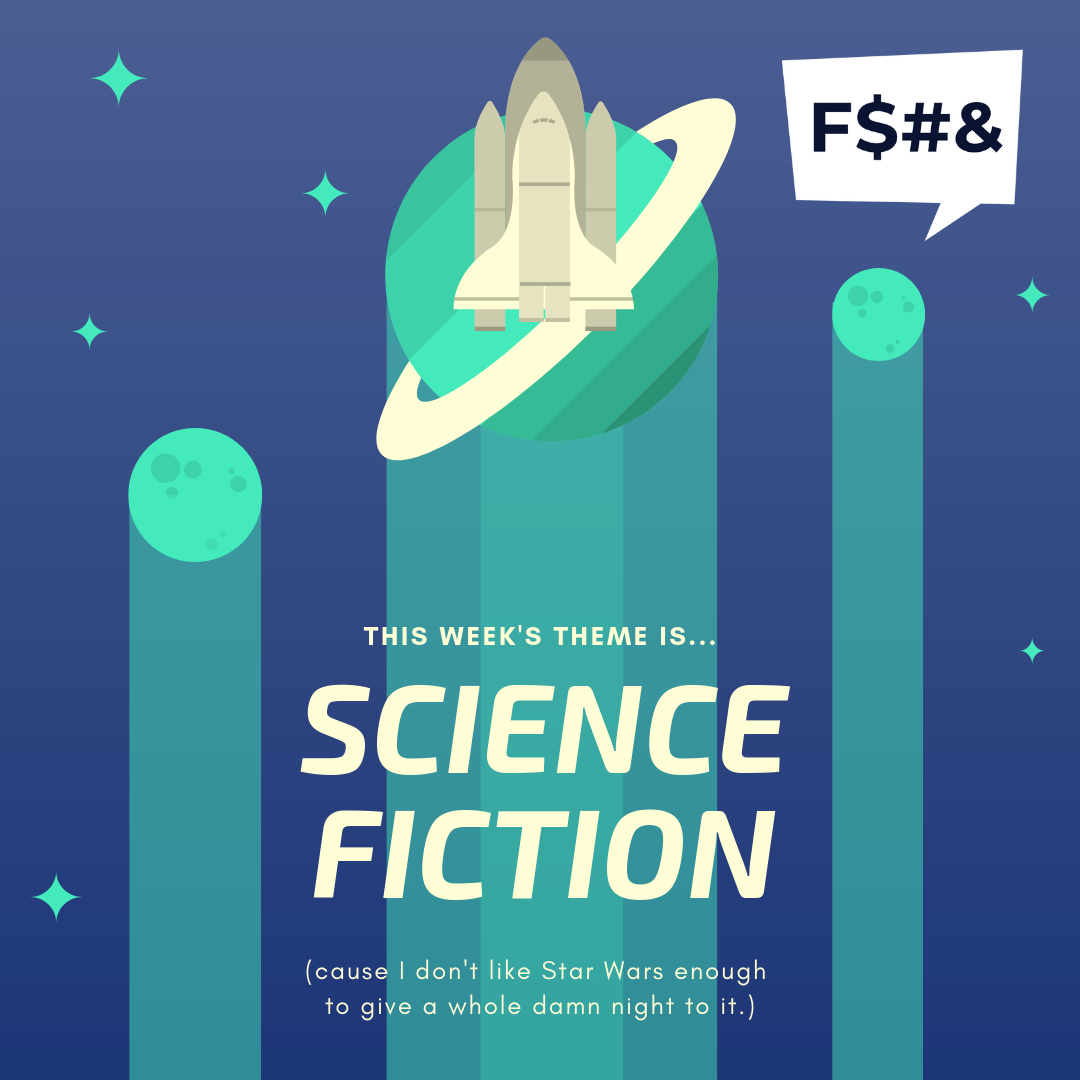 This week, we dedicate nearly the ENTIRE trivia to Science and Sci-Fi related questions!
Pull up your comfortable leather rocker, your thick rimmed glasses, and your hands that have never touched another person's genital as we discuss light frog, Chris Hadfield's semen, and the best way to get mercury into your penis.
Don't forget to check out our Patreon to give us money. Or else we'll teach you the recipe for Napalm, first hand.
Music Round:  Science Fiction Audio Clips
Patreon: Super Fun Time Trivia
Facebook: superfuntimetrivia
Instagram: superfuntimetrivia
Twitter: @sftimetrivia
Email: superfuntimetrivia@gmail.com