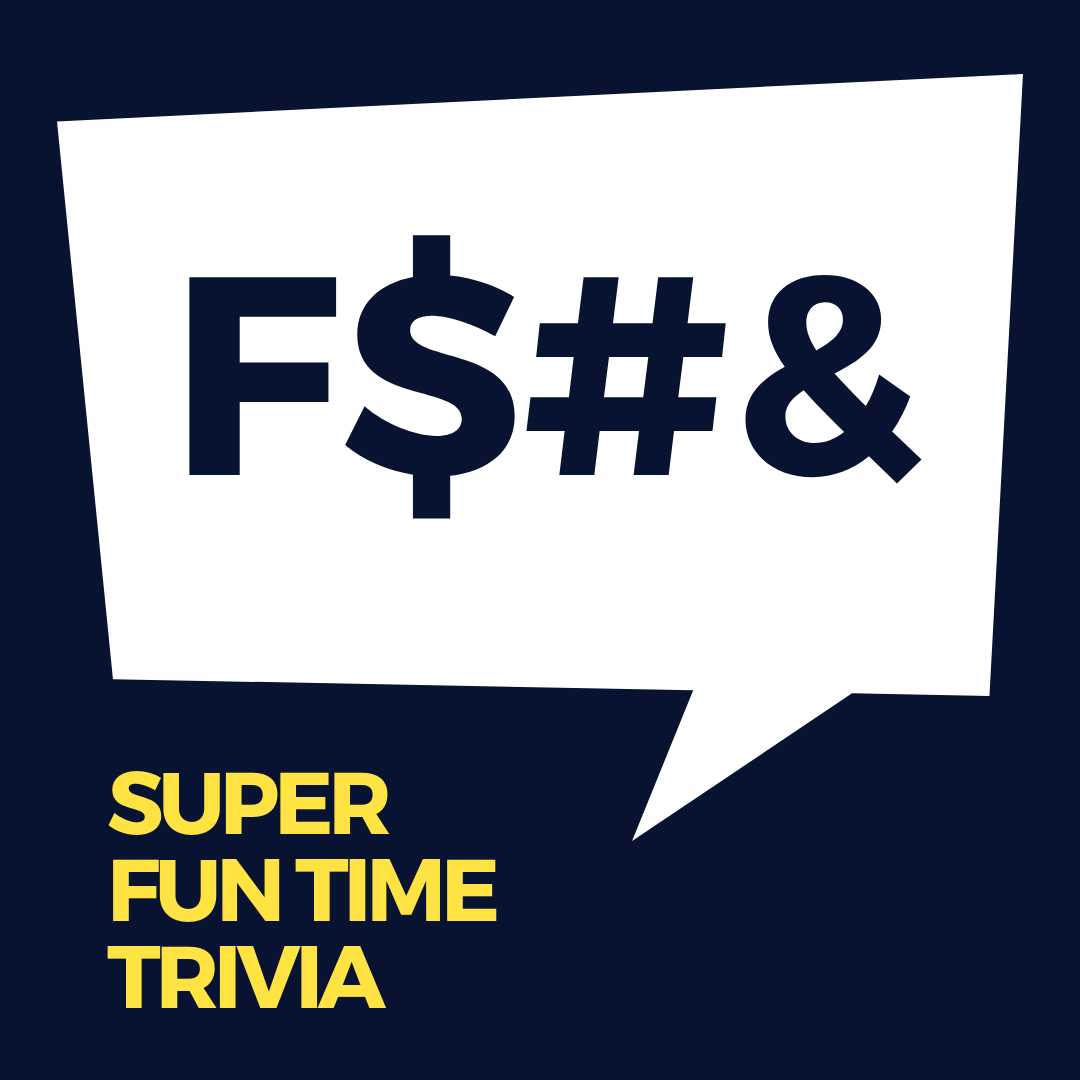 This week, we talk about Butterball Boxing, Nipple Blood, The Powassan Nuclear Warhead Festival, and overall how Satan is a pretty cool dude.
Don't forget to check out our Patreon to give us money. Or else we'll do more impersonations of Fred Durst as other famous musicians.
Music Round:  Sophomore Slump (All Songs Are From Sophomore albums)
Sponsor: Mackerel Sky Games
(Enter the Doxie Dash draw 3 different ways!)
1. Send us trivia questions to our email below.
2. Win the Butthole at the live show.
3. Be our Patreon (Also also below).
Patreon: Super Fun Time Trivia
Facebook: superfuntimetrivia
Instagram: superfuntimetrivia
Twitter: @sftimetrivia
Email: superfuntimetrivia@gmail.com