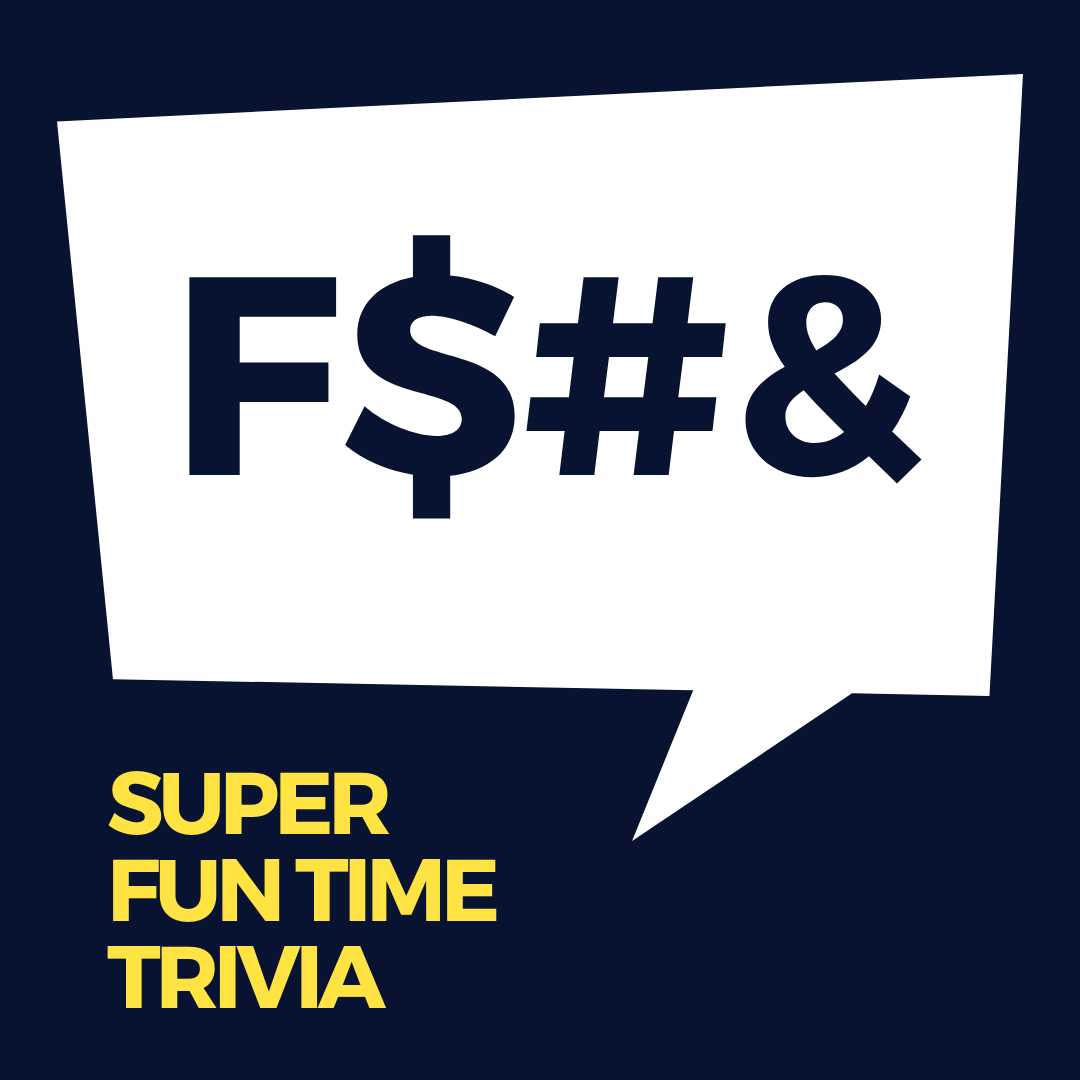 This week, we dish Super Mario Randy Savage, how to Kill Nazi's with golden bullets, and discuss who became president of the pond, with the help of some cat tails.
Don't forget to check out our Patreon to give us money. Or else we'll sing more songs about holding eachother's dinks
Music Round: Let The Bodies His The Floor (Body Parts)
Sponsor: Mackerel Sky Games
(Enter the Doxie Dash draw 3 different ways!)
1. Send us trivia questions to our email below.
2. Win the Butthole at the live show.
3. Be our Patreon (Also also below).
Patreon: Super Fun Time Trivia
Facebook: superfuntimetrivia
Instagram: superfuntimetrivia
Twitter: @sftimetrivia
Email: superfuntimetrivia@gmail.com