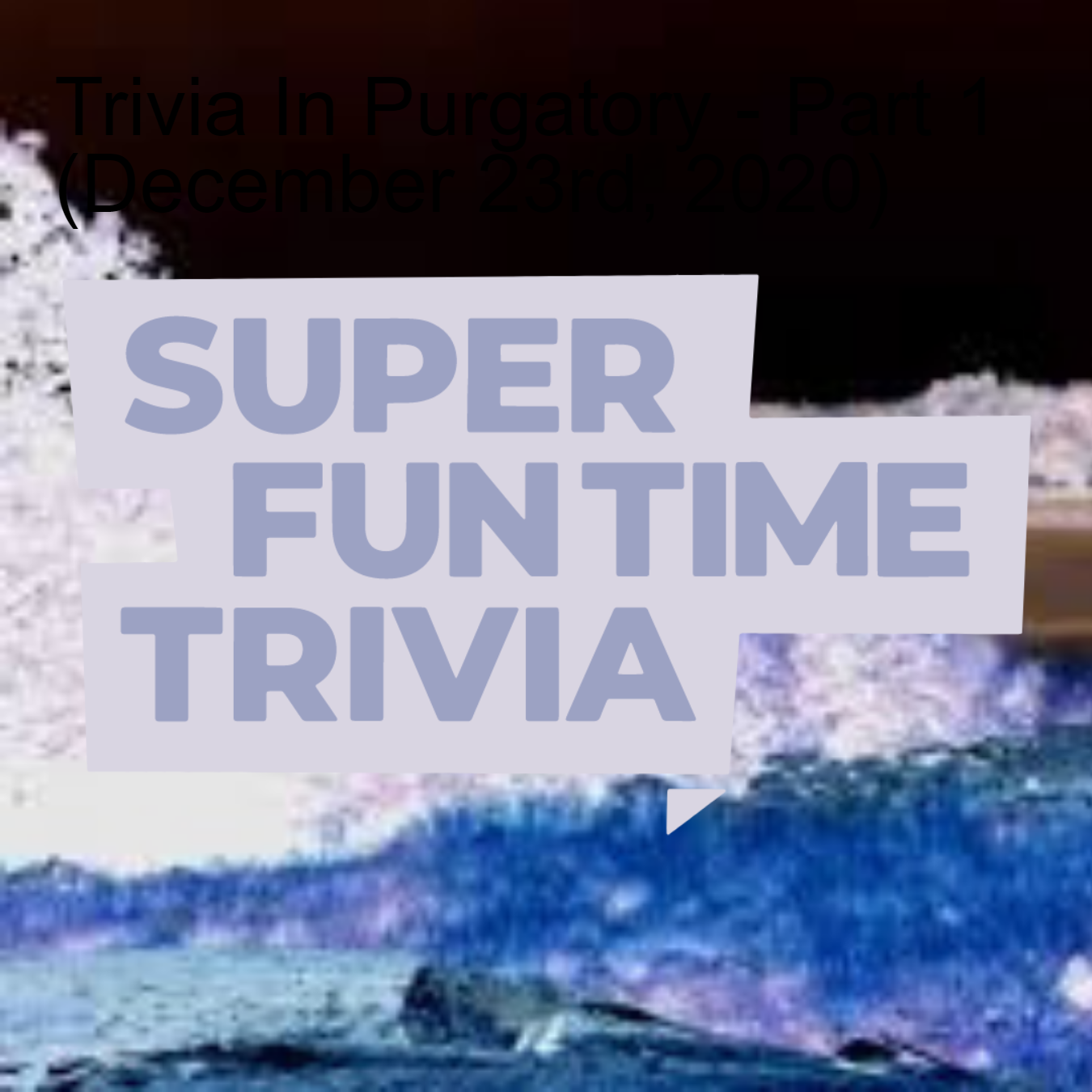 We're calling this series Trivia In Purgatory.
This is our show from April 2nd.
We'd been on lockdown since December 23rd, and were able to open up again for a single week. This evening was bitter sweet, but we were promised it was just going to be another 2 week thing.
Posting this May 26th, and us still being in the same boat, I realize that didn't hold any water. The province just announced that indoor dining can open again at a reduced capacity at August 2nd at the earliest.
Possibly.
I'm not really sure what to expect anymore.
I pray our friends and venues can survive that long, and hope that you're doing well wherever you are, and that we'll see you on the other side of this. Our next online show is June 4th at 8 PM.
Thanks most of all to you, our dedicated friends and fans, every like, kind word of encouragement, or private message telling us to eat a penis have helped us trek through this mentally.
We love you all dearly, far, far, far more than you know.
Thanks for your ears, please don't forget about us, and hopefully we'll see you again soon.
Koal and Kevin.