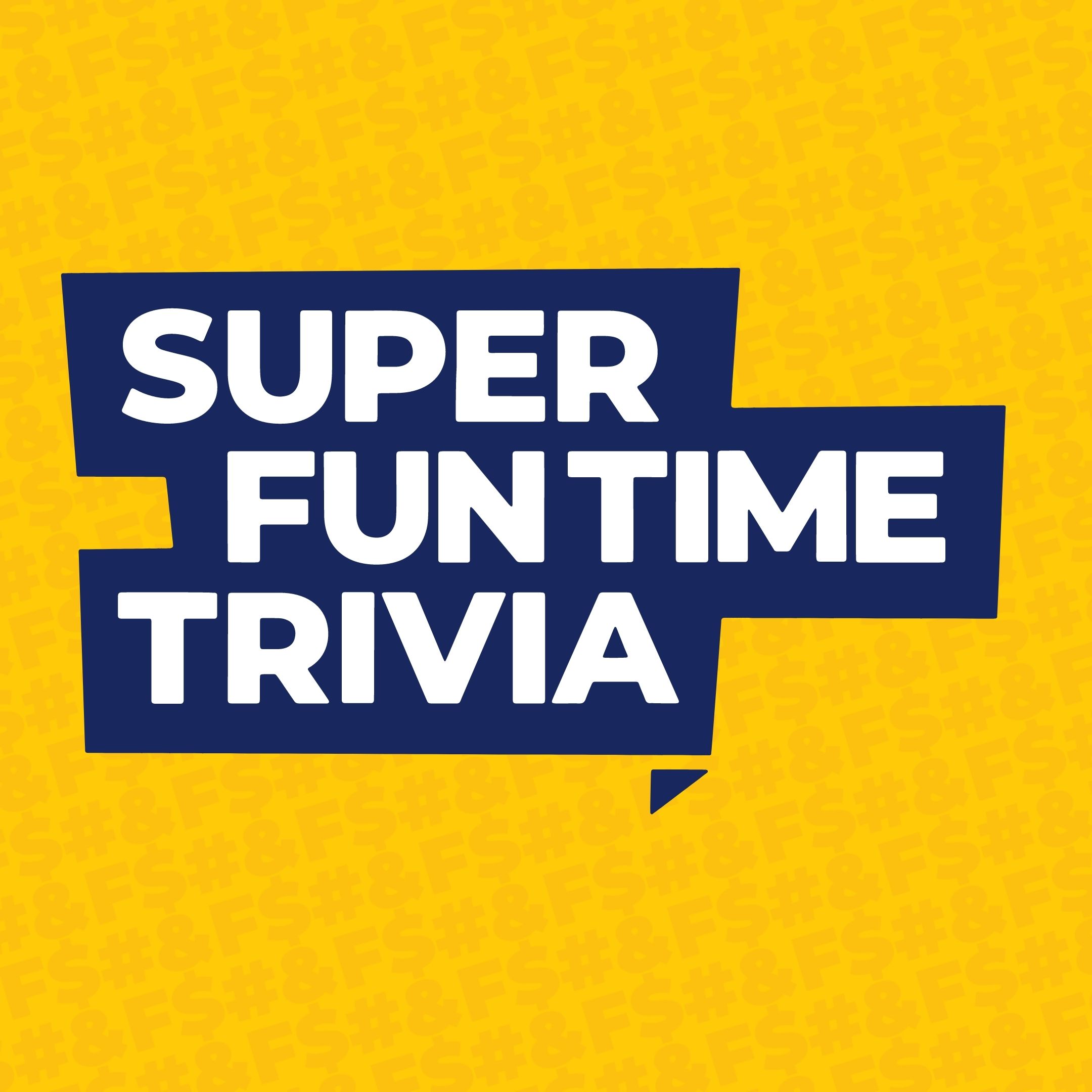 Join us for a special trivia brunch from the North Bay Film Festival featuring questions about Rocky, Academy Awards, Pixar Films, Horror, Mad Max, and the internet's boyfriend Keanu Reeves.
This week on the Super Fun Time Trivia Podcast, we discuss Bette Davis' Brown eye, what its like to spend your nights in a bed made of ground beef, and the best way to kill Jaws.
A gun... its called a gun.
Music Round: Music For Films
Patreon: Super Fun Time Trivia
Facebook: superfuntimetrivia
Instagram: superfuntimetrivia
Twitter: @sftimetrivia
Email: superfuntimetrivia@gmail.com
Intro Music By David Dino White.
Welcome to Super Fun Time Trivia: The known universe's only live improv comedy trivia podcast.